Images and brands are for information purposes only; available models and configurations may differ.

Accessories and Supplies
Product Description
Padco floor coaters are the fastest, most efficient floor finish applicators available, with normal coverage of 10,000 square feet per hour on hardwood, concrete, stone, tile and vinyl floors. They apply a wide range of waterborne and solvent based finishes with professional, even, consistant coverage every time. Their unique cushioned squeegee action leaves a smooth, streak and bubble-free finish with amazing speed.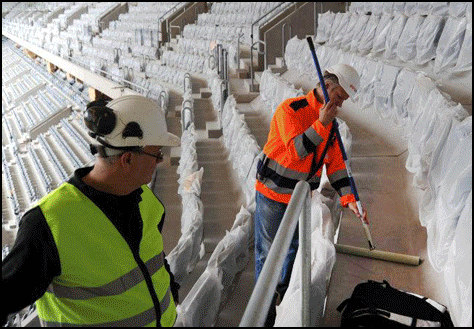 Large areas such as open commercial and residential spaces, hallways and gym floors, are finished flawlessly in record time with Padco Professional Floor Coaters.

Padco applicators are weighted to control the mil thickness of the coating. Heavyweight applicators apply a thinner layer of finish. Lightweight applicators apply a heavier coating.

Click here to download floor coater instructions. Refills are available separately. See individual products below.